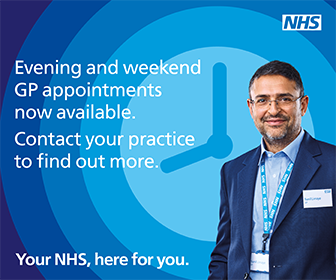 Surgery opening times ;
Monday 8.30am – 6.30pm
Tues 8.30am – 6.30pm
Weds 8.30am - 6.30pm
Thurs 8.30am – 6.30pm
Friday 8.30am – 6.30pm
Saturday & Sunday CLOSED

Our Telephone lines are open from 8am to 6.30pm, Mon-Fri
Please note that from time to time early morning clinics may be arranged and the door opening times will vary accordingly.
The practice also closes at 1pm on the last Thursday of each month for training purposes.
Xmas / New Year 2020-21
The surgery will only close on Friday25/12/20, (plus weekends) Monday 28/12/20 and Friday 1/1/21.
Please see 'NEWS' section for further information regarding services during the holiday season.